Some hours ago, the Nigerian Tribune reported that men of the Edo state's Police command arrested four armed robbery suspects after storming into the house of Grace Ainabe in Teboga community of the state's capital.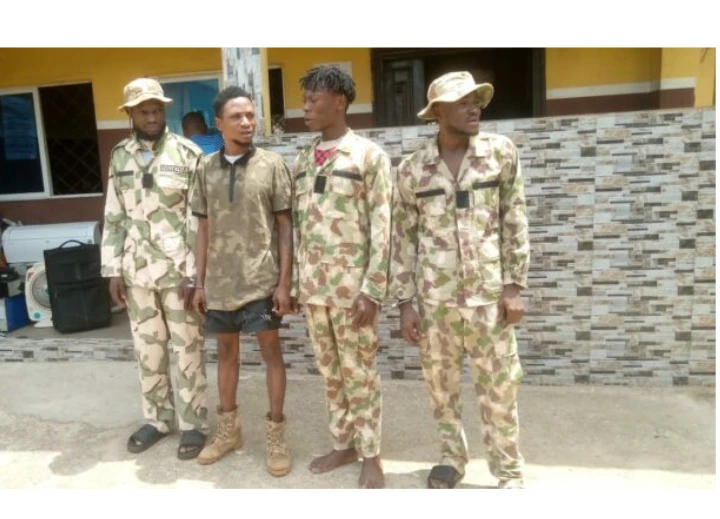 Speaking on behalf of the suspects was one of them who said, "we got the military uniforms we used from the house of a military man who died long ago. (We disguised in the military uniform) to rob the woman after her in-law told us to do so because she is rich." He added, "we entered the woman's house through the ceiling, forcefully collected her pin and transferred the money in her account. We robbed her as a result of the hardship we were facing."
Confirming the incident was the state's Police Public Relations Officer, Supritendent of Police Chidi Nwabuzor, who said, "the suspects were arrested by the Intelligence Unit upon a petition by Grace Ainabe, whose report alleged robbery incident at her residence."
According to the PPRO, the suspects robbed the house with guns and carted away Grace Ainabe's belongings including jewelries, phones and money.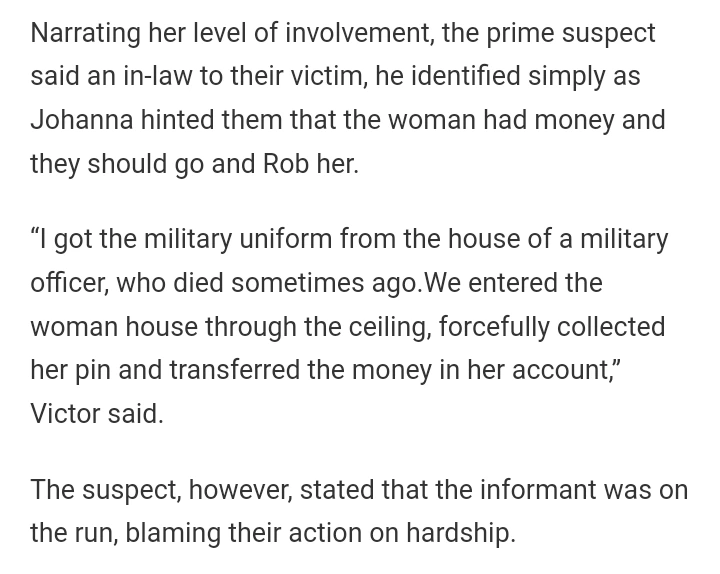 Lastly, the PPRO again said, "when they entered her house through the ceiling, they forcefully transferred N447,000 from the victim's account. Items recovered from them include Iphone 13, Iphone 6 worth, standing fan, LG split Air-condition, washing machine, Inverter battery/accessories, gas cylinders and others."