A woman has uploaded a testimonial video online after he found out her house girl is mixing menstrual blood and urine with the intention of using it to poison her children.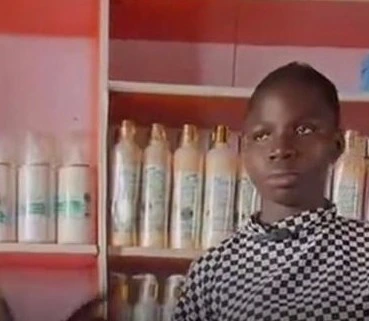 The woman according to a video which link will be posted in this article said she woke up at 1am in the night and found her house help Farida preparing a mixture intended to be put in her children's water bottles. 
Upon seeing this, she felt dejected and had to contacted the police, with her still expressing her disappointments as she alleged she has been very nice to the teenage girl. 
Interrogating Farida, she accepted the fact that she intended to poison her employer's children but the reason why she did this was unknown.
There have now been messages from people that we should be cautious of who we employ to be residing inside the house with us while also working. 
You can watch the video here
On the basis of this however, NETIZENS have reacted to such a situation and caution everyone to be vigilant with all house helps….
Kehinde Adeola said…We must be extra ordinary careful with these house helps ooo if not for God , one sickness or the other will begin to surface for the lady's children
To Yakubu Ibrahim, this is the reason why I refused to take house helps…my sister forced me for it but I refused taking them
Udom Benson said…This type of stuff would have happened to me one day… unfortunately for the young girl, it was one of my children that caught her urinating inside their feeding bottle.
Habibat Abu said…My neighbor felt victim of this too but fortunately the two children were rushed to the hospital and they survived it .
Kem Adebanjo said….These evil girls are all over the country oo..In our estate one of the landlord was found maltriting the house girl and in retaliation, the house targeted her boss loved boy and poison him , though the boy later survived it but was a great lesson to that our neighbor.