Domestic violence is a pervasive problem in South Africa that affects many families and communities. It is estimated that one woman is killed by her intimate partner every eight hours in the country. This alarming statistic highlights the urgent need for action to address this issue and protect vulnerable women and children from abuse and violence.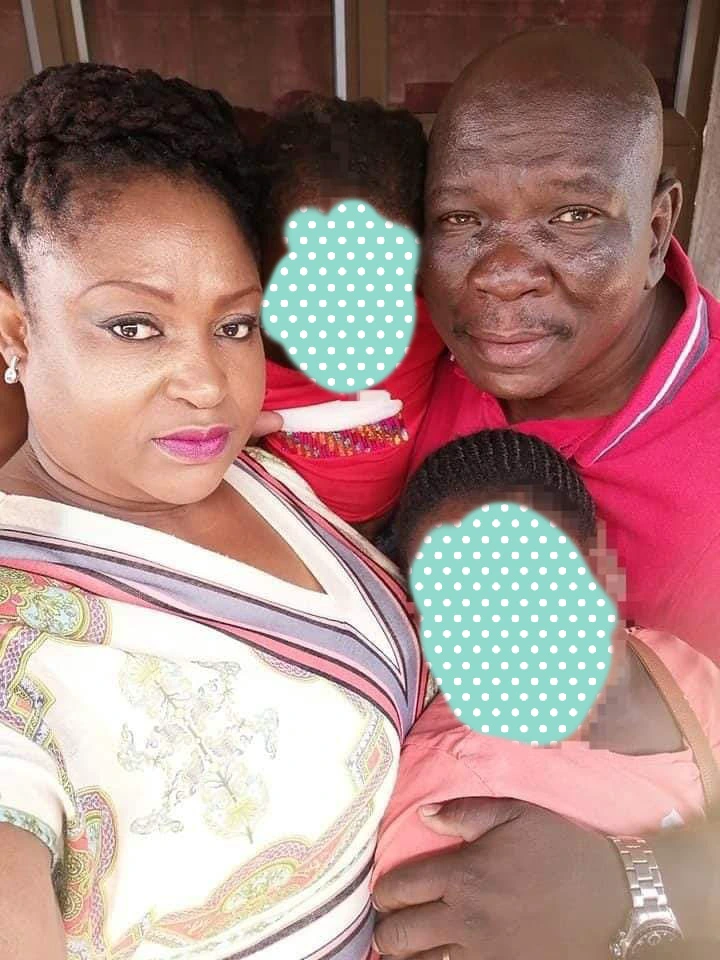 The recent tragic incident in Senwabarwana, where a paramedic was shot and killed by her husband, is a sad reminder of the deadly consequences of domestic conflict.
Mokhapi Phalandwa, a 44-year-old paramedic, had obtained a protection order against her husband Norman Phalandwa, aged 55.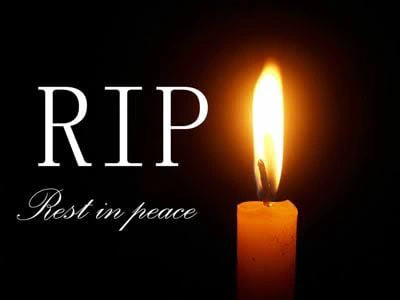 Despite this legal intervention, the husband decided to move out of the family home and stay in a rented room in the area.
On Sunday morning, the wife reportedly visited her husband in his rented room, and he allegedly took out a firearm and shot her before turning the gun on himself. The police were called to the scene and found both bodies lying in the street with gunshot wounds.
The incident has sparked outrage and sadness in the community, as friends and family struggle to come to terms with the loss of two lives.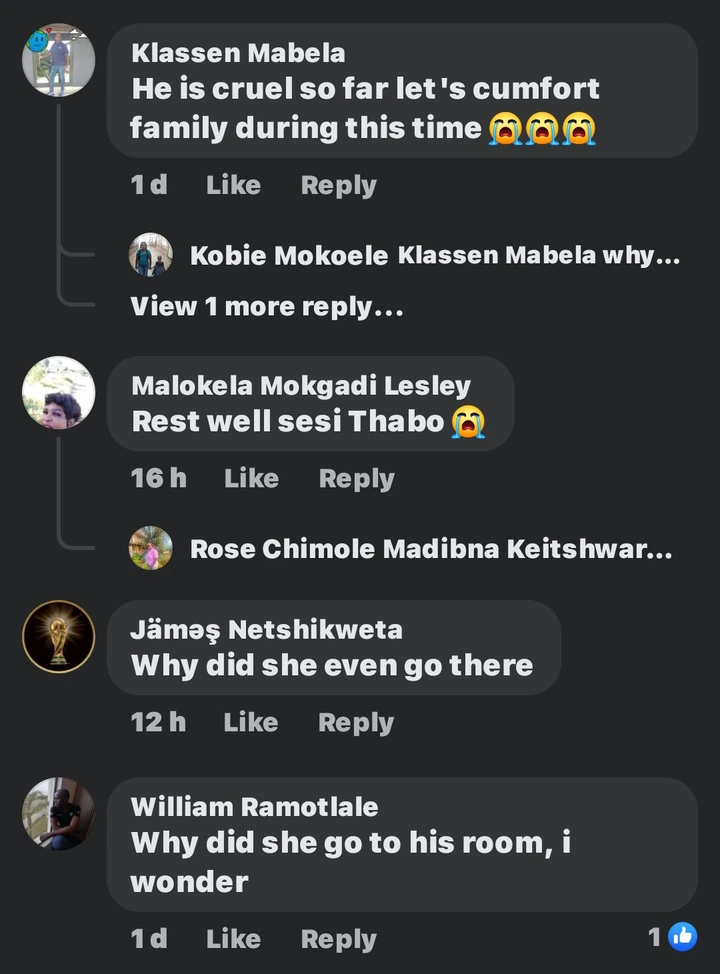 The tragic incident in Senwabarwana highlights the complex and often deadly nature of domestic violence, and the urgent need for effective interventions and support services to protect women and children from harm.
Communities, government, and civil society organizations must work together to raise awareness of the issue and provide accessible, responsive, and compassionate support services for victims of abuse.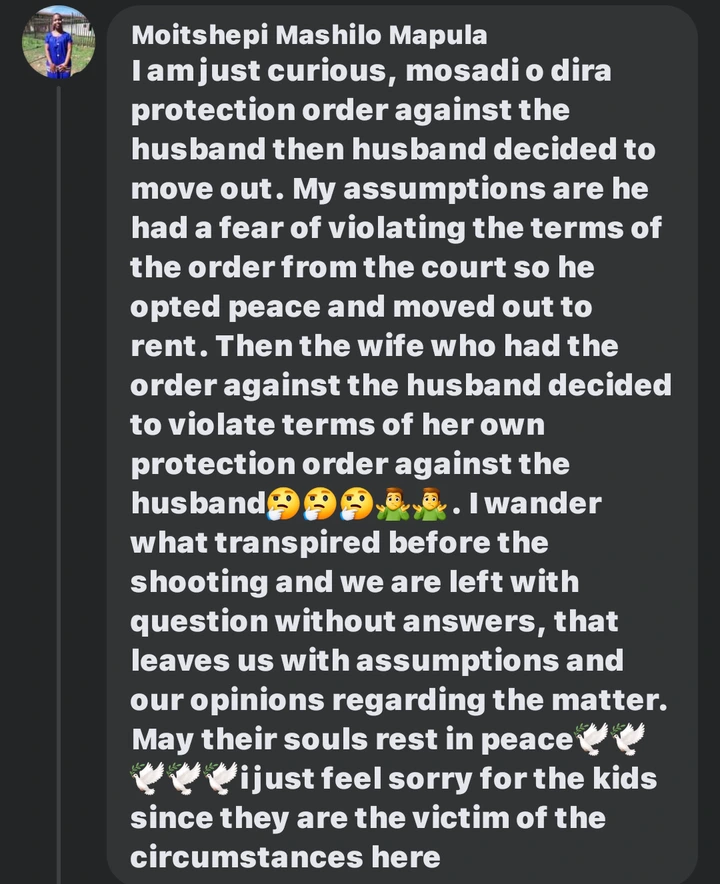 We must all work together to end this epidemic and create a society where women and children can live free from fear and violence. We must support victims, hold perpetrators accountable, and challenge the causes that perpetuate this scourge.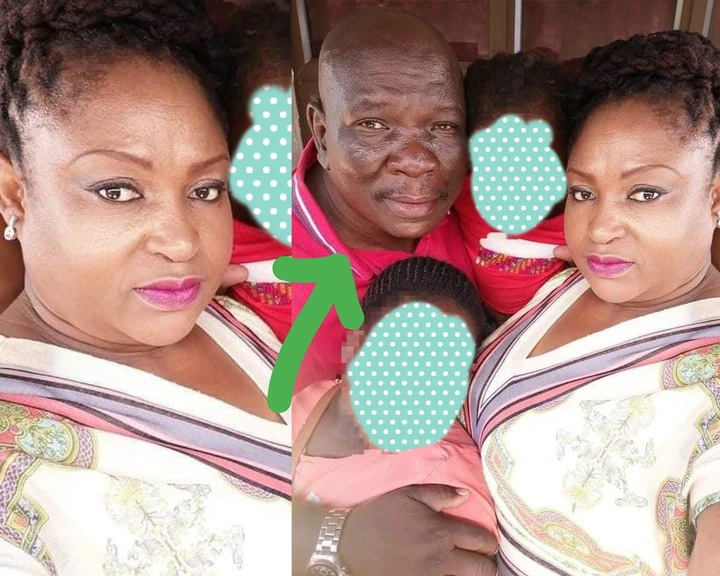 May their souls rest in peace.