Mercy has revealed how she was married by a 60-year husband who would pressure her to bore him a child but he was unable to impregnate her. She got into a relationship with her son who impregnated her 3 times.
She was born and brought up in Naivasha. After completing her primary level, she went to Gilgil in search of a job but she was unlucky and started living on the streets.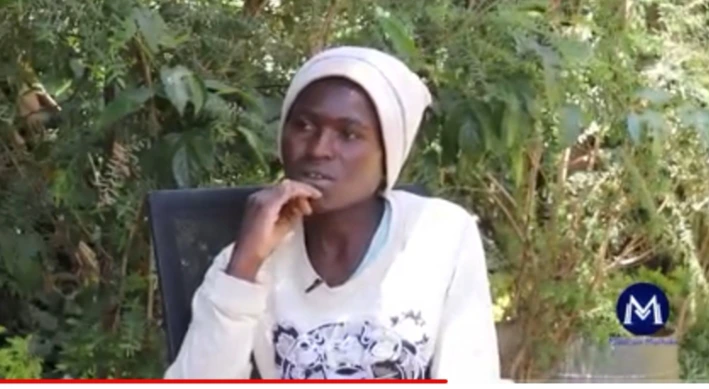 One day a 60-year-old man found her on a dumping site collecting leftovers. He asked her what her problem was and after listening to her, he offered her a job as a cleaner in his hotel.
A few months later, she was promoted to waitress. The old man started telling her how beautiful she was. She asked her to get married to him but since he was 4 times older she refused.
The man threatened to sack her if she refused to get married to him. Due to the high level of poverty at her home, she agreed to get married to him. His son started approaching her when her husband would go to work but she refused to have a relationship with him.
One year later, her husband started pressuring her to bear him a child but according to him,r the man had blood pressure and never used to satisfy her in bed. when he threatened to kick her out for failing to bear him a child, she slept with his son and Conceived.
Her husband didn't notice and continued raising the child. She slept with her husband's son for their 3 kids. Her husband later noticed that all the children looked like his son. He kicked them out.
Source; Opera News