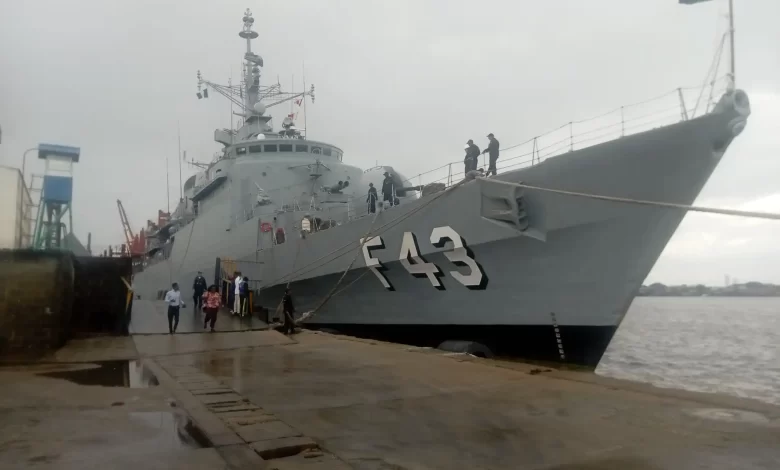 A Brazilian Navy frigate F Liberal has arrived in Lagos with over 200 officers and men.
The F Liberal (F-43) is a Niterói-class frigate of the Brazilian Navy. She was the fourth ship of her class ordered by the Brazilian Navy, on September  20, 1970.
Liberal was launched on 7 February 1977 and was commissioned on 18 November 1978.
In 2021, the Brazilian Navy ship, Fragata INDEPENDENCIA, arrived in Nigeria for a maritime interdiction mission code named ' GUNEX' in the Gulf of Guinea.
The Ambassador of Brazil in Nigeria, H. E. Ricardo Guerra de Araújo represented by the Consulate General of Brazil in Lagos, Francisco Carlos Soares Luz, told reporters at the time that the presence of the 42-year-old vessel, Independencia, in the country was to partner Nigerian Navy in a joint operation between Guinea, Cameroon, Cape Verde, to fight piracy in the gulf of guinea and other international crimes.
Luz said: "Fighting pirates in the Gulf of Guinea is very important because at the end, the activities of piracy will raise the cost of products for everyone, especially the landlocked countries. They will have to pay more for those things.
"Brazil and Nigeria share the Atlantic Ocean as a border. So having our border safe is important for everyone and I think no cost is too expensive to keep the Atlantic Ocean safe."