In the mid hours of today, a viral live video that surfaced on the internet stirred mixed reactions from Nigerians as an old woman, who was suspected to be a fraudster, confessed on how she operates.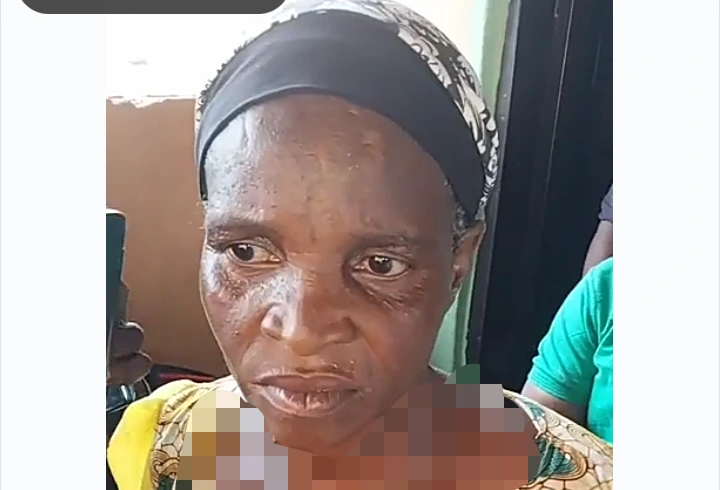 The suspect, who goes by the name Maria Dolamu (also known as Big Mummy), said, "I have been using charm to collect money and provisions from people for a long time."
Speaking further, the old woman said, "what I want from the good people of Nigeria now is forgiveness. Once forgiven, I will desist from committing the crime."
Speaking before the camera were victims of the woman's criminal act. All of them were asked to name where, when and how the woman duped them. Whilst doing this, the suspect agreed to knowing most of them from several parts of Abeokuta.
The man who interviewed the suspect made it clear that she will be handed over to men of the Nigerian police force in Abeokuta for adequate investigations and prosecution (if guilty).
What do you think about this?
To watch the full video, CLICK Here